Human Nature provides unique, science-based expertise that can help your organization with human capital selection, development, and management. Our programs are used worldwide, in a number of industries, and enable organizations to provide their employees with the tools and resources necessary for success. We ensure that each of our clients receives the undivided attention and service of a senior management expert.
With help from Human Nature, you can enhance the capacity of all employees, teams, and your entire organization to perform at a higher level. From developing and establishing job functions and descriptions, to assisting in the selection and hiring process of individuals who possess the characteristics needed for the job, we can help you place the right people in the right position. This is done through a variety of proven, widely used, and validated online assessments coupled with behavioral interviewing by certified forensic interviewers to determine an individualís characteristics, attitudes, emotional competencies and soft skills.
We assist with the design of your business strategy. Enrich and enhance your human capital through a variety of proven and effective development programs for executive management, leaders within the organization, and front line employees. We can maintain and protect your investment through the design or maintenance of existing human resource, employee relation, and asset protection programs.
Human Nature gets powerful results with proven techniques. Why? Because we listen with intensity. We listen to learn about your business and the results you want. Then we put our expertise to work, creating a plan that gets you from where you are today to where you want to be.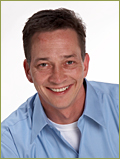 Randy Council, PHR, CFI, is the founder and president of Human Nature. Randy has over 25 years of experience in executive, human resource, asset protection, and operations management. He is certified as a professional in Human Resource management with an emphasis in organizational development, employee relations, and conflict resolution.
Randy is a professional trainer and speaker with Wicklander-Zulawski and Associates, a full-service investigative and consulting organization. He is a certified forensic interviewer with over 20 years of experience in asset protection. He has served as the Director of Human Resources and Loss Prevention for more than 15 years with Bachrach Clothing, Inc., a men's specialty clothing retailer.
Randy has been a professional guest speaker at universities as well as national business associations. He has assisted numerous business leaders in a variety of different industries ranging from large chain retail to small and mid-size organizations. He is motivated by his passion for people and desire to help organizations succeed. Randy builds self confidence in others through positive reinforcement and his warm, engaging sense of humor.